Little Sous
Little Sous is a digital publisher that focuses on children's relationship with food. Filled with stories, recipes, and videos, the site's mission is to turn the kitchen into a place where families connect and children become creative, confident cooks.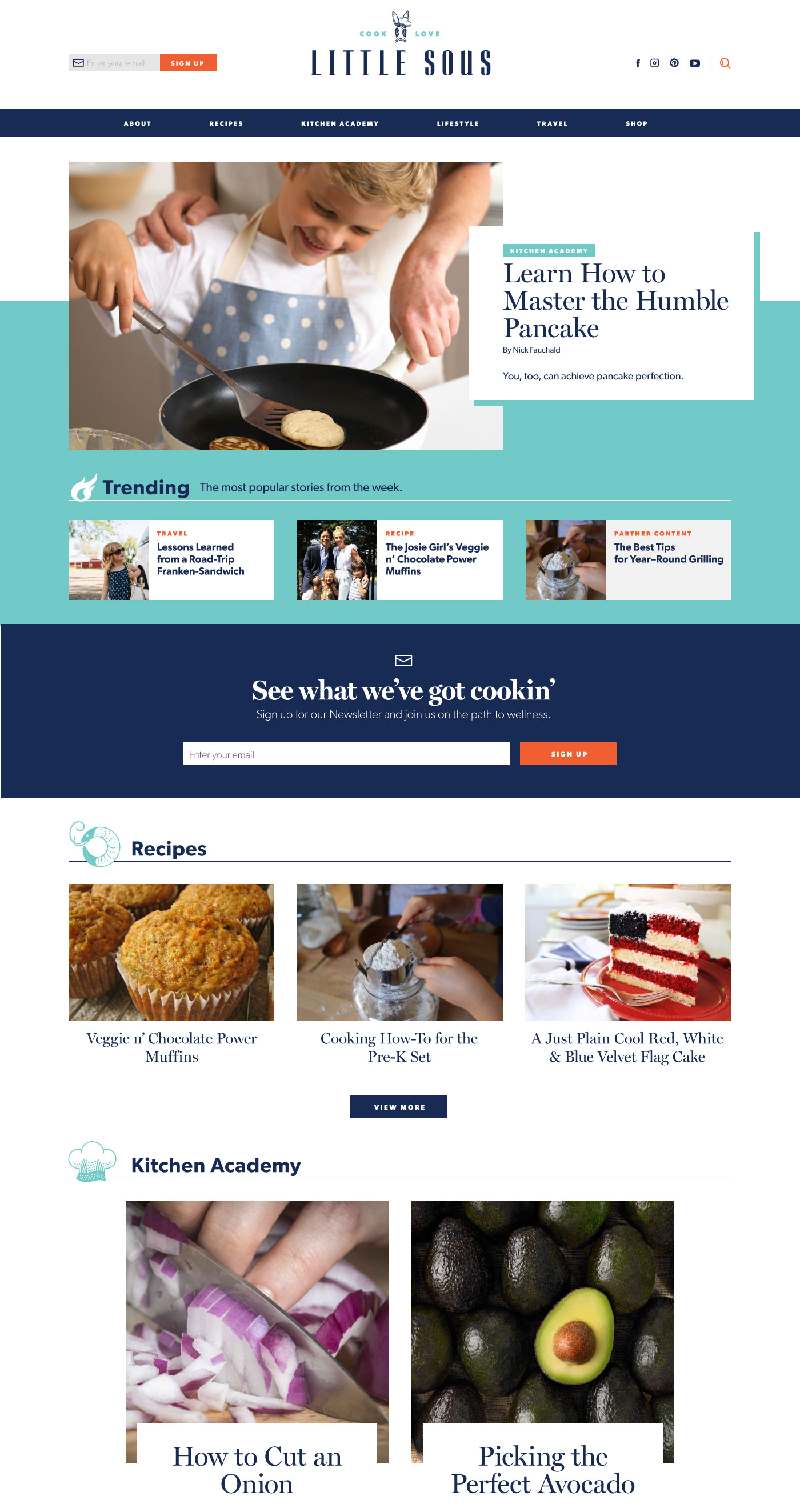 I was contacted soon after my first daughter was born by the publisher of Little Sous. She immediately impressed me with the mission of the site and her passion. I loved the idea that the kitchen could not just be a valuable space for kids to experiment, learn, and build confidence, but it's also a chance to create to memories and bond with your children. It was shocking that a site like this didn't already exist.
I jumped at the opportunity to design and build the site from the ground up, from selecting the CMS to designing custom icons. I brought years of experience in digital publishing to this project and walked away feeling very proud of both the site and the content.
Personally, I need a recipe when I'm in the kitchen. I often search for recipes on my phone or tablet and follow along while cooking. Immediately I had front and back end ideas on how to improve the functionality. Moving ingredients side by side with the instructions, and creating a collapsable step by step feature reduces the need to scroll up and down and constantly losing your place. The back end of the site uses custom fields for the ingredients, units, and measurements to make future features, such as doubling recipes a cinch.
Little Sous isn't just about recipes. The site includes instructional courses, stories, interviews, and videos. I designed and build a range of templates to handle the flexibility of content across the site.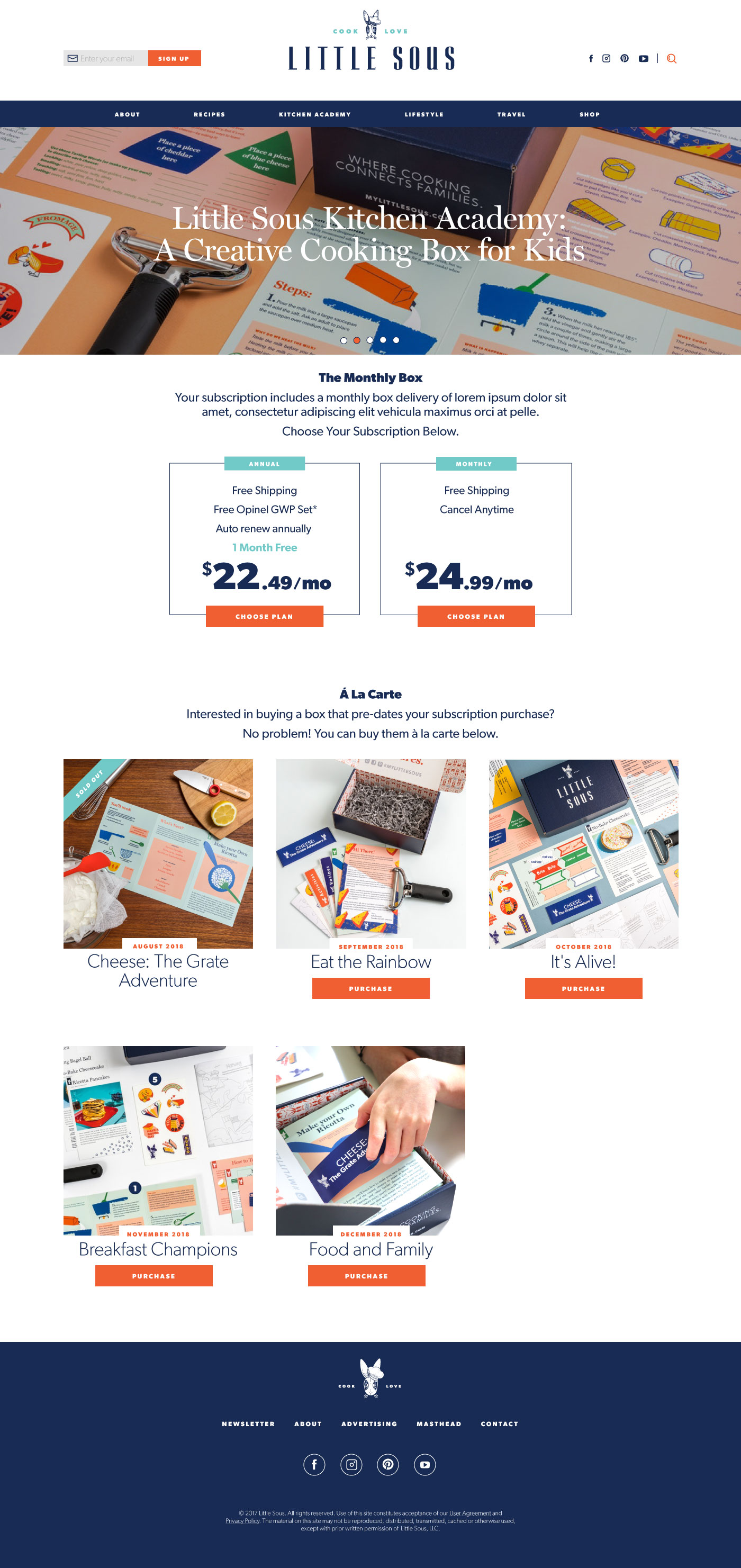 About six months after the launch of Little Sous, they launched a subscription box service. I helped select the e-commerce platform and incorporated into the site.
Credits
Publisher: Little Sous
Role: Digital & Creative Director
Developer: Christina Rees